About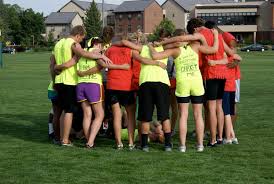 For over 30 years Steve "Stubb" Whitesell has been reaching out to NEO students with the Gospel of Jesus Christ through dorm bible studies.
Each week during the fall and spring semester, the Norse Campus Ministry will be conducting Dorm Bible Studies. During this time the staff of the Norse Campus Ministry will share God's word with students on a level that is relevant to them as they face the challenges of college life. For decades, Stubb has been conducting the weekly bible studies while working a full time job. Now he feels God's call on his life to reach out to NEO students on a full time basis. The NEO campus is a mission field.
THE PHILOSOPHY THAT DRIVES US
The staff of the Norse Campus Ministry would like for you to know that we believe in God the Father, Son and Holy Ghost. We believe Jesus Christ is the Son of God, and that he was crucified for our sins, died and rose again so that all who believe in him shall have eternal life. It is our desire to spread this message of hope to all who do not have a personal relationship with Jesus Christ, so that others may have the same peace we are so privileged to experience.